Monday 31 October & Tuesday 1 November 2022
The UQ AI Collaboratory is pleased to announce the 2nd UQ Workshop on Artificial Intelligence (AI). AI is receiving widespread attention around the world, with breakthrough results in a range of domains generating excitement, speculation and concern about the potential revolutionary impact of AI on economic growth and the future of jobs in the face of automation. At UQ, researchers from across Faculties and Institutes are actively working on the development, application, and implications of AI in a diverse range of disciplines and application domains. Following the much enjoyed university-wide workshop last year, the 2022 UQ Workshop on AI brings an opportunity for UQ experts (academics and students alike) to share knowledge and expertise, and importantly, build our community for exploring synergies and developing collaborations around AI. 
The UQ community is invited to join a two-day catered workshop on 31 October and 1 November in St Lucia. The event will include a keynote address, presentations and posters of AI related projects by academics and students, an expert panel discussion, and social networking.
Day Two Recordings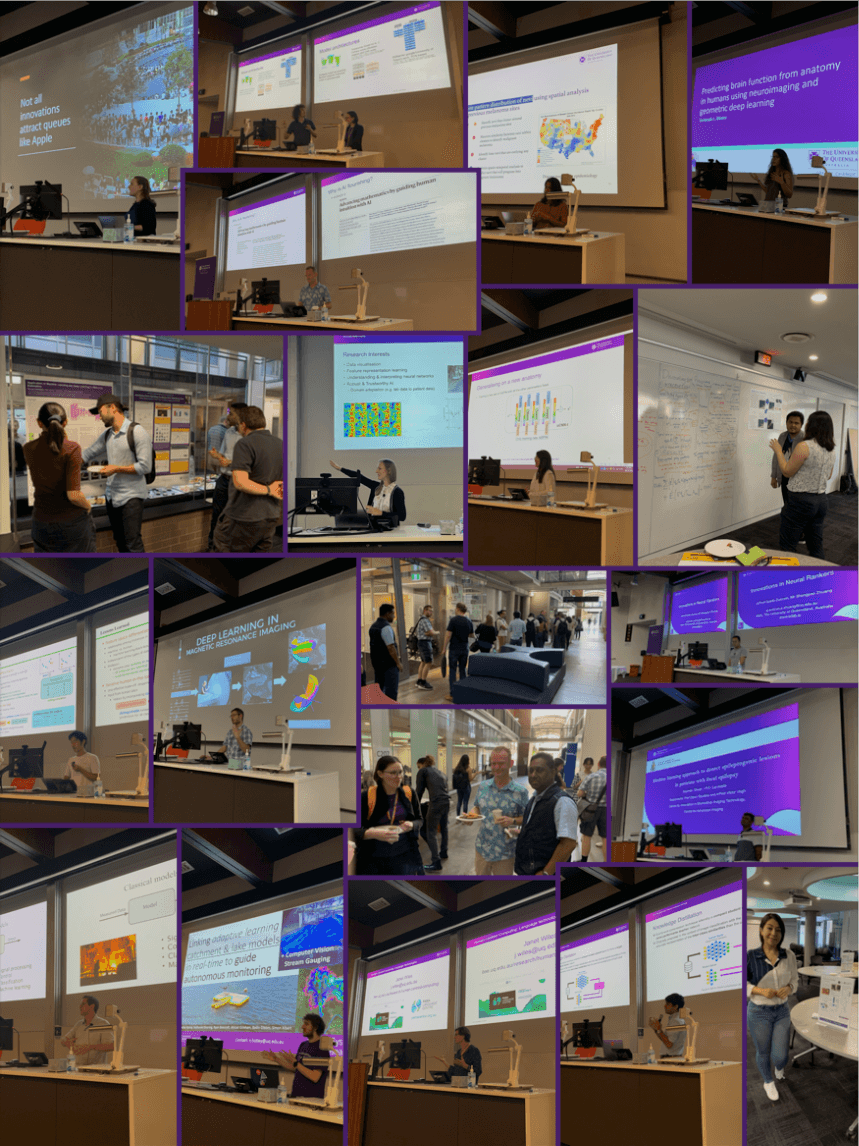 Images from 2021 UQ Workshop on Artificial Intelligence
Organisers:

A/Prof Marcus Gallagher, School of Information Technology and Electrical Engineering
Dr Archie Chapman, School of Information Technology and Electrical Engineering
The workshop is possible with generous support from the UQ AI Collaboratory.
Sponsors:
We thank the IEEE Computational Intelligence Society for sponsoring an award at our event.