Artificial intelligence - the science behind the hype
Venue
State Library of Queensland, Stanley Place, South Bank
Recent advances in artificial intelligence (AI) have been so remarkable that the potential future impact of AI technology is being compared to advances such as the personal computer, the internet, or the smartphone.
The rapid progress of AI has also raised many concerns around the ethics, transparency and safe use of AI and even the big question of whether it's possible to develop truly intelligent, conscious or sentient machines.
In next month's BrisScience, The University of Queensland's Associate Professor Marcus Gallagher explores how AI got to this point, discussing some of the major advances and challenges in the field.
Meet the presenter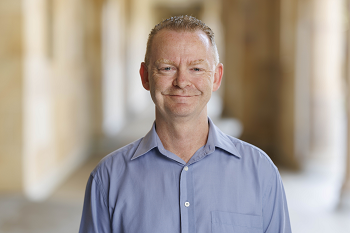 Associate Professor Marcus Gallagher researches artificial intelligence looking specifically at machine learning and optimisation. In particular, he develops techniques to better understand which algorithms perform best at solving certain problems and why.
About BrisScience
BrisScience is a monthly lecture series that brings science out of the labs and to the people, making it accessible to all – from scientists, to scientists-at-heart.
Run by The University of Queensland, BrisScience has been delivering engaging lectures on diverse topics from local and international scientists for over a decade.
BrisScience speakers are leaders in their given fields and deliver dynamic presentations based on cutting edge research.
The University of Queensland has been running BrisScience since 2005, bringing the best and brightest scientific minds to the people of Brisbane – from early career researchers to Nobel Laureates!