UQ Research and Innovation Week 2023 saw the launch of the University's new Research Networks, which provide a platform for a collaborative and transdisciplinary approach to fields of research with broad impacts across society.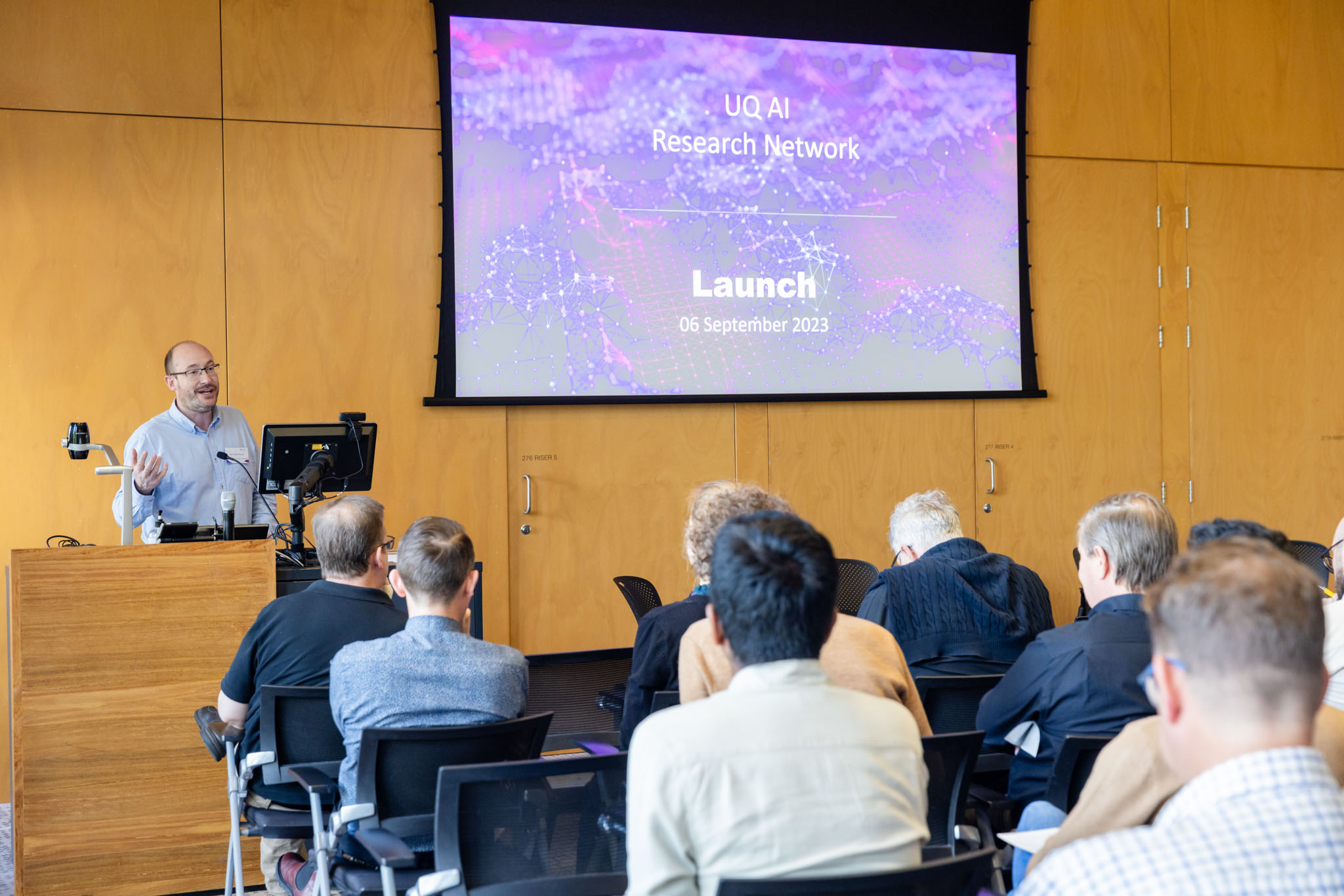 Officially launched by University of Queensland Pro-Vice-Chancellor (Research) Professor Alastair McEwan, the AI Research Network will build upon the research strengths fostered through the AI Collaboratory to further advance UQ's standing in AI research and education through transdisciplinary collaborations and engagement with industry, government and community.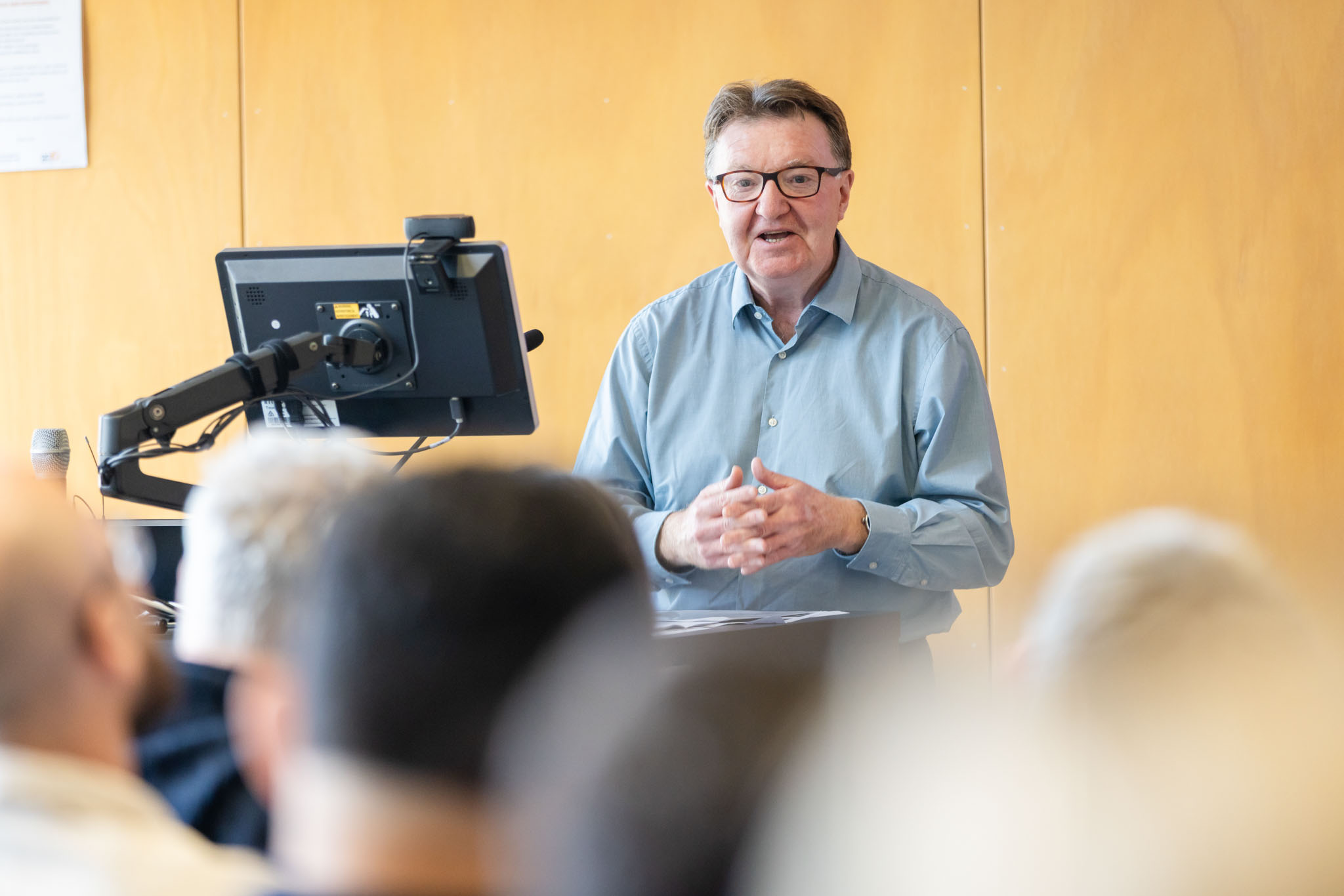 In opening the event, Professor Shazia Sadiq, Director of the UQ AI Collaboratory commented on the enormity of recent advancements in AI, and the profound impact it can have on science, business and society. This prompted the establishment of the UQ AI Collaboratory in 2021.
"The achievements of the AI Collaboratory team have been outstanding despite the short timespan of 18 months. And yet it became increasingly evident over this time that there was a need for a whole-of-UQ, visible, externally focused entity," she said. "With recognition and endorsement by UQ research leadership, the UQ AI Collaboratory will transition into a Research Network to serve as a longer-term sustainable conduit for research partnerships and engagement over the next five years."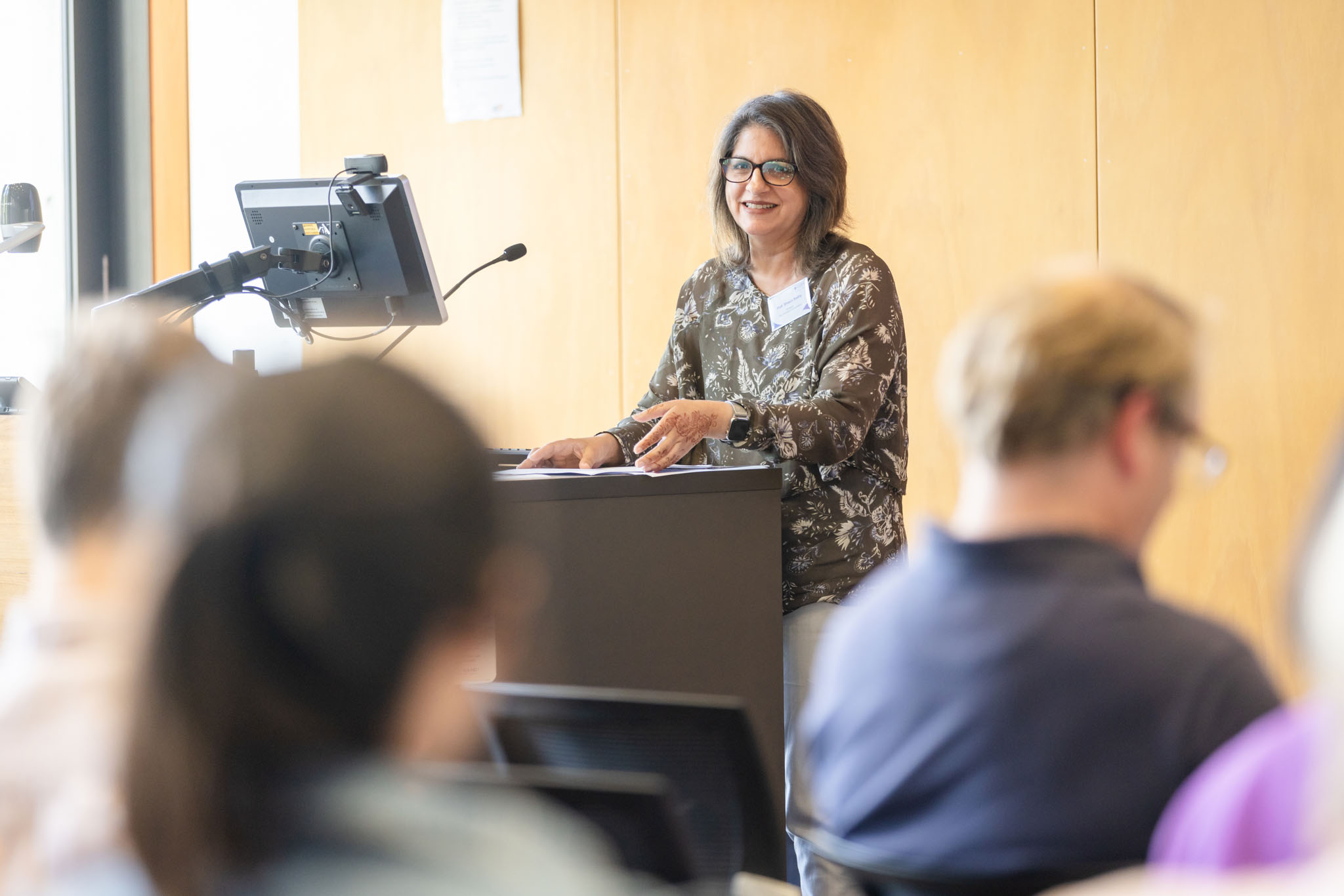 In his keynote address, Professor Shane Culpepper provided a positive take on the future of AI, referencing a future more akin to The Jetsons as opposed to the Terminator. However, he flagged the need for well-implemented government policy in AI and the need to address changes to LLM model sharing that currently disadvantage Australian researchers.
"Continuing to fund and support fundamental research in AI is critical to its success, as is actively lobbying governments around the world and providing them with factual information. As such, getting academics involved in research networks such as the one we are launching today will allow UQ to provide the leadership needed to succeed in both of these areas," said Professor Culpepper.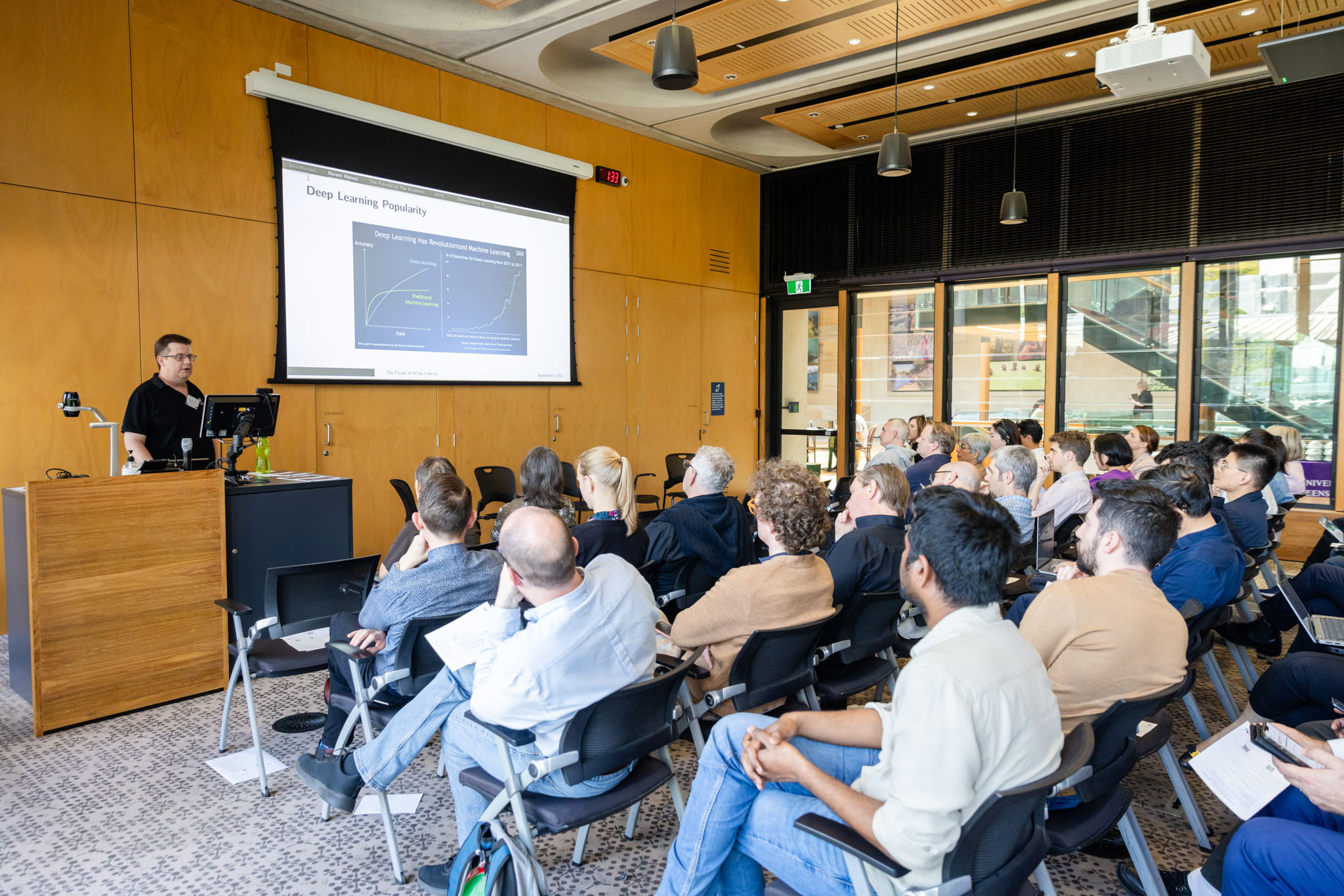 A lively panel discussion brought together perspectives on AI from social science, law and business, demonstrating the benefits of the collaborative approach that will continute to be fostered in the new Research Network, necessary to successfully adapt to the rapid advances in AI. While the panelists all agreed that the current narrative is dominated by large tech companies who are not necessarily helping us to solve the important problems, they all agreed that we, as a society, can help to shape future technology, so we can work towards The Jetsons rather than a Terminator-like future.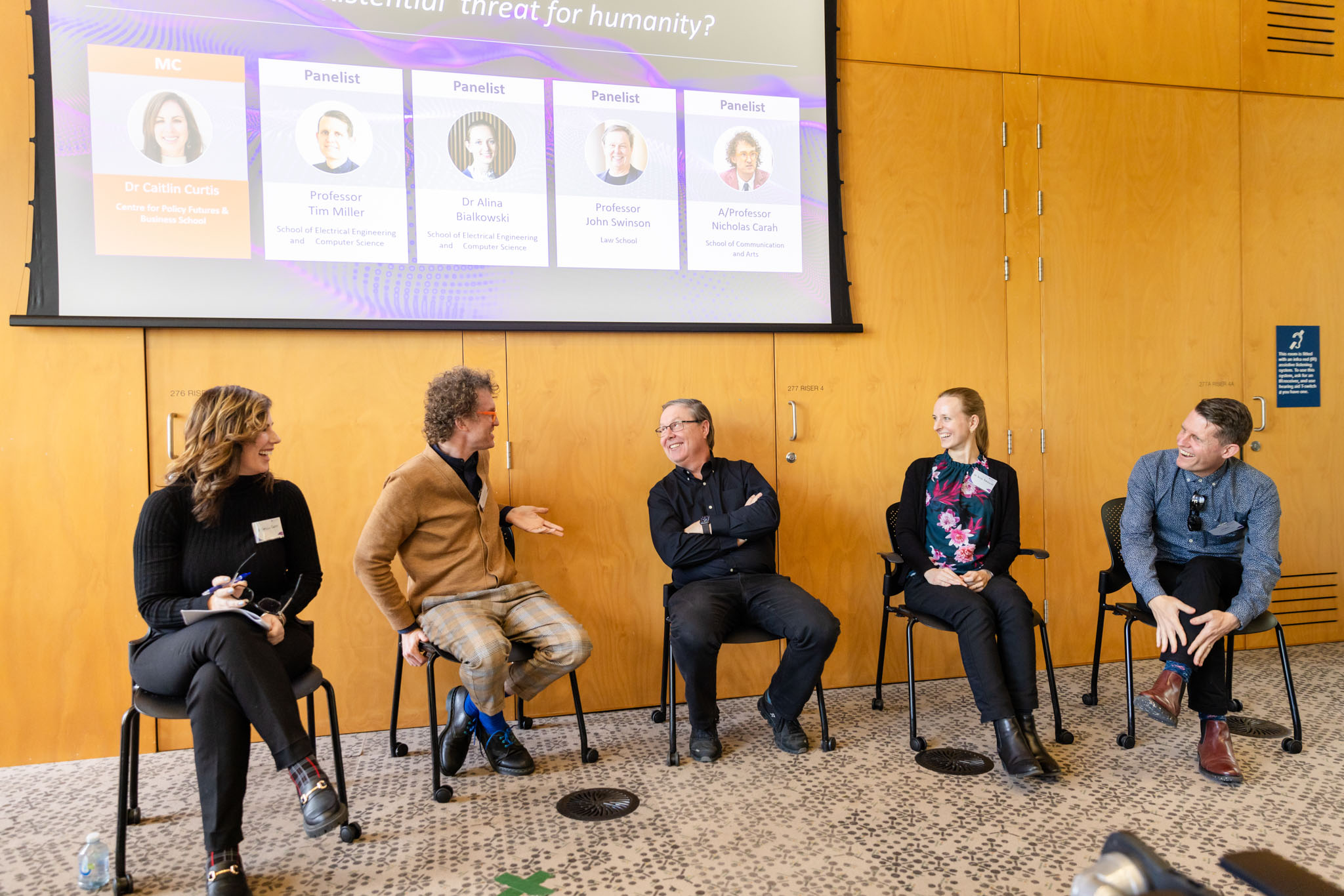 Please have your say on the focus of future AI Research Network events by completing this 1 minute survey.